Pre Conference Workshops
Get a head start on your conference experience with small group learning sessions. You'll delve into deep discussions, explore some of the most thought-provoking topics in change management, and get a comprehensive overview of some of the key issues you'll need to tackle for your organization.
A separate registration ticket is required; seating will be limited to ensure group interaction, so register early.
All pre conference workshops take place Thursday, November 1, 2018 from 9:00AM - 12:00PM.
All rates are in USD.
Register Now
Behave Yourself! Use Behavior to Drive Change
Provider:
ChangeFit 360
Instructor Name:
Michelle Yanahan
Early Rate (member):
$325 |
Early Rate (non-member):
$350
Regular Rate (member):
$350 |
Regular Rate (non-member):
$375
Who Should Participate:
This workshop is intended for mid to senior level experienced change management professionals who are looking to enhanced their change toolkit, mature their practices and present change in a more outcome focused way.
Session Outline:
Change practitioners are your organizational transformation efforts falling short? Are you feeling ill equipped to support your organization's volume and rate of change? You are not alone! Perhaps it's time to consider a different approach to driving change? There has been heavy industry focus on change management tools and templates, standards and methods which, although necessary, are not enough to drive change, which we have seen from the disappointing statistics on successful change. Driving change involves the difficult task of trying to invoke and sustain human behavior impossible by the action of completing a template alone. Join this interactive workshop in which we explore how to mature your change practices using a practical behavior based approach that accelerates change management dramatically improving your business outcomes and ROI.
Duration:
3 hours
Workshop Learning Objectives:
1.
Understand state of change and why a behavior based approach matters.
2.
Be able to define behavior, how behavior gets rooted and reinforced.
3.
Assess your current ability to use behavior to drive change.
4.
Learn practical ways to implement behavior to dramatically improve change outcomes.
Instructor Biography: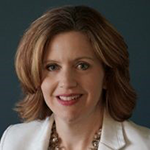 Michelle Yanahan, Principal of ChangeFit 360, is a passionate organizational change management thought leader with 16 +years progressive business experience in leadership roles in operations, change capability and competency development, change execution, IT execution, project management office (PMO) development and operations. Michelle holds a Masters in Organizational Behavior from Benedictine University as well as CCMP and Prosci ADKAR change management certifications. Michelle holds a Board position with the ACMP Midwest Chapter.
---
Accelerate Your Influence
Provider:
Enclaria LLC
Instructor Name:
Heather Stagl
Early Rate (member):
$325 |
Early Rate (non-member):
$350
Regular Rate (member):
$350 |
Regular Rate (non-member):
$375
Who Should Participate:
This workshop is intended for anyone who needs a straightforward way to determine how to influence change in their organization. Both new and experienced practitioners alike will gain practical exercises and templates they can use to influence change at work.
Session Outline:
Would you be able to accomplish more at work, if only people would just do what you want them to do? You're not alone in this wishful thinking! Unfortunately, there's no magic formula that will make everyone do what you want.
Influence is not really about getting your way. It's about getting things done - with and through other people. It's about providing people with what they need to help them change.
So, if you're ready to make a bigger impact at work, attend this half-day workshop, where you'll learn practical ways to boost your influence at work. You'll apply five levers of influence to bring about change, and discover how to minimize resistance as well. You will leave with ideas you can implement immediately and practical templates to add to your change toolkit.
Duration:
3 hours
Workshop Learning Objectives:
1.
Take a self-assessment to identify your sources of influence
2.
Learn and apply the five levers of influence
3.
Identify how to avoid causing resistance when you influence change
Instructor Biography:
As founder of Enclaria, Heather Stagl equips individuals and teams to influence change at work through individual coaching, team facilitation, and training programs. She is the author of 99 Ways to Influence Change and the Influence Change at Work™ Toolkit. She serves on the board of Organization Change Alliance, a learning community of organization change practitioners in Atlanta.