Keynote Speakers
MONDAY OPENING GENERAL SESSION KEYNOTE DR. MARION BOURGEOIS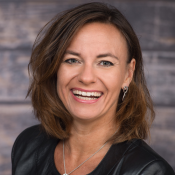 Dr. Marion Bourgeois is the Founder of MBBT and partner with Oxford Leadership. In her former role as a Senior VP with Deutsche Telekom, she has been working as a line manager in marketing, IT, strategy and service as well as in people development, especially hosting the Service Academy for years. Holding a Ph.D. in physics, she is a well-known advisor and coach in lead of large development programs for Change Management and human resources. Furthermore, Marion is engaged in facilitation and giving speeches to large audiences.

MONDAY OPENING GENERAL SESSION KEYNOTES MR. MARIO REIS AND PROF DR. CHRISTOPH SCHÖNFELDER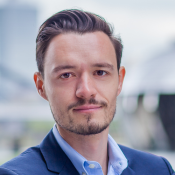 Mr. Mario Reis studied business and economics with a focus on organizational psychology at Maastricht University. After several years in management consulting, he co-founded his first startup in speech analytics. Six years later, after working with a leading German insurance company, Mario spent six months travelling the world getting new inspiration. The result is MONDAY.ROCKS!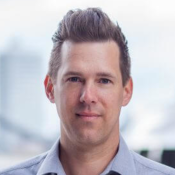 Prof. Dr. Christoph Schönfelder is an economist and sociologist with a doctorate, Professor of Personnel and Organizational Development at the FOM University of Applied Sciences, University Degree Center Dortmund. In the context of research, he is dedicated to the meaning of meaningfulness and value orientation in the context of the working world 4.0. As a consultant, coach and manager, he also opens up a practical perspective. He makes organizations and executives fit for the future challenges.

TUESDAY GENERAL SESSION OPENING KEYNOTE JOHANNES BURR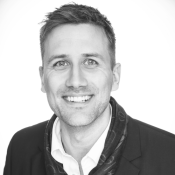 Johannes Burr, solicitor with an EMBA in Media Management, has been working for Axel Springer since 2009. In Summer 2013, he started as Head of Change Management concerned with the digital transformation of a traditional mediacompany to the leading digital publishing house. As a certified scrum master, he focuses on employee qualification, supervision of change processes and the implementation of agile working forms and social collaboration.

TUESDAY CLOSING KEYNOTE DAVID MILLER
David Miller founded Changefirst in 1995. As CEO and Founder, he is expertise is in client strategy with particular interest in developing change leaders and building competitive advantage through creating and sustaining organisational change capability.

His academic background is in Economics, Politics and Psychology. He has lived and worked in Europe and the United States. As well as spending time working in Asia and delivering change leadership programs in Latin America, Africa, and the Middle East.