Keynote Speakers
Keynote Speaker Seth Godin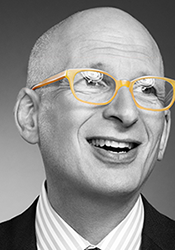 Seth Godin is the author of 18 books that have been bestsellers around the world and have been translated into more than 35 languages. He's also the founder of the altMBA and The Marketing Seminar, online workshops that have transformed the work of thousands of people.

He writes about the post-industrial revolution, the way ideas spread, marketing, quitting, leadership and most of all, changing everything. You might be familiar with his books Linchpin, Tribes, The Dip and Purple Cow.

In addition to his writing and speaking, Seth has founded several companies, including Yoyodyne and Squidoo. His blog (which you can find by typing "seth" into Google) is one of the most popular in the world.

His latest book, What To Do When It's Your Turn is now in its fifth printing. You can find it at yourturn.link.

About Godin's Session: "Dancing on the Edge of a Revolution"
Seth Godin, author of 18 bestselling books, takes us on a journey through the challenges of spreading ideas, embracing change and doing work that matters. Recently inducted into the Marketing Hall of Fame, his blog is one of the most popular in the world. Godin is clear that each of us has the chance to lead, to connect and to change things for the better.



Keynote Speaker Susan Scott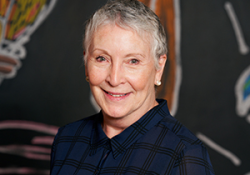 Susan Scott is a bestselling author and leadership development architect who has enabled top executives worldwide to engage in vibrant dialogue with one another, with their employees, and with their customers for two decades.

Susan and her company are committed to large-scale and individual transformation through the principles set forth in Susan's books and her company's customized corporate training programs. For 13 years, Susan ran think tanks for CEOs and designed and delivered training to peers working with CEOs in 18 countries.

In 2002, "Fierce Conversations — Achieving Success at Work and in Life, One Conversation at a Time," was published in four countries and, shortly thereafter, was listed on The Wall Street Journal and UPI bestseller lists, and it was also named one of USA TODAY'S top 40 business books of 2002. Her much anticipated second book — "Fierce Leadership: A Bold Alternative to the Worst "Best" Practices of Business Today" was published in 2009. During its debut week, the book was listed on The Wall Street Journal and The New York Times bestseller lists.