Pre Conference Workshops
Get a head start on your conference experience with small group learning sessions. You'll delve into deep discussions, explore some of the most thought-provoking topics in change management, and get a comprehensive overview of some of the key issues you'll need to tackle for your organization.
A separate registration ticket is required; seating will be limited to ensure group interaction, so register early.
All pre conference workshops take place Thursday, September 13, 2018 from 9:00AM - 12:00PM.
All rates are in CAD.
Register Now
Enhance Your Ability to Lead Change and Drive Results through Developing Your Change Intelligence (CQ)
Provider:
Change Catalysts, LLC
Instructor Name:
Barbara Trautlein
Early Rate (member):
$325 |
Early Rate (non-member):
$350
Regular Rate (member):
$350 |
Regular Rate (non-member):
$375
Who Should Participate:
This workshop is intended for experienced change management professionals, as well as professionals in other fields with experience in and accountability for leading organizational change.
Session Outline:
Methods to "manage change" are baseline competencies. Truly effective change agents LEAD change - this workshop's focus. Participants will enhance their own ability to lead successful and sustainable change, including "Change Intelligent" strategies to reframe resistance from enemy to ally, influence key stakeholders, engage sponsors, and facilitate collaborative change teams. The workshop is replete with interactive hands-on exercises, real-world case studies, and personalized assignments enabling immediate application to each participant's unique change challenges. Additionally, participants will experience the Change Intelligence/CQ Assessment themselves, and through exploring research results from the assessment's global database, they will obtain insights into opportunities and dynamics in leading change around the world. By building Change Intelligence, change leaders are able to overcome what looks like resistance, but is really either confusion over the goal, lack of connection to the goal, or lack of tactics and training to partner together to work toward the goal.
Duration:
3 hours
Workshop Learning Objectives:
1.
Actionable awareness of one's own Change Intelligence, including how to leverage one's personal Change Leader strengths as well as how to shore-up one's blind spots with targeted developmental strategies.
2.
Coaching to understand the sources of resistance to change, reframe resistance from enemy to ally and to flex one's approach in order to powerfully partner with and influence key stakeholders in new and winning ways, to enhance change leadership agility. Click or tap here to enter text.
3.
Tools to build the collective Change Intelligence of the teams and organizations participants support, through research- and practice-based strategies using CQ to launch change initiatives, turn-around struggling projects, and ensure ongoing sponsorship and engagement across hierarchical levels and functional groups.
4.
Develop one's Change Intelligence to lead successful and sustainable change with greater competence and confidence, and less stress and frustration, for the benefit of our organizations, teams, and careers.
Instructor Biography: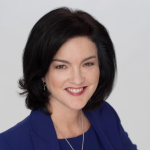 Barbara Trautlein, PhD, author of Change Intelligence and originator of the CQ System for Developing Change Intelligence, partners with clients such as Abbott, Cisco, Ford, Northwestern University and University Hospitals to lead enterprise-wide transformation, train/coach leaders at all levels, and certify change agents. She helped start-up the ACMP-Midwest Chapter and was honored as its Change Management Consultant of the Year in 2015. She holds a doctorate in Organizational Psychology from the University of Michigan.
---
Behave Yourself! Accelerate Change Through Behavior
Provider:
ChangeFit 360
Instructor Name:
Michelle Yanahan
Early Rate (member):
$325 |
Early Rate (non-member):
$350
Regular Rate (member):
$350 |
Regular Rate (non-member):
$375
Who Should Participate:
This workshop is intended for mid to senior level experienced change management professionals who are looking to enhanced their change toolkit, mature their practices and present change in a more outcome focused way.
Session Outline:
Change practitioners are your organizational transformation efforts falling short? Are you feeling ill equipped to support your organization's volume and rate of change? You are not alone! Perhaps it's time to consider a different approach to driving change? There has been heavy industry focus on change management tools and templates, standards and methods which, although necessary, are not enough to drive change, which we have seen from the disappointing statistics on successful change. Driving change involves the difficult task of trying to invoke and sustain human behavior impossible by the action of completing a template alone. Join this interactive workshop in which we explore how to mature your change practices using a practical behavior based approach that accelerates change management dramatically improving your business outcomes and ROI.
Duration:
3 hours
Workshop Learning Objectives:
1.
Understand state of change and why a behavior based approach matters.
2.
Be able to define behavior, how behavior gets rooted and reinforced.
3.
Assess your current ability to use behavior to drive change.
4.
Learn practical ways to implement behavior to dramatically improve change outcomes.
Instructor Biography: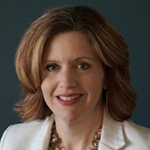 Michelle Yanahan, Principal of ChangeFit 360, is a passionate organizational change management thought leader with 16 +years progressive business experience in leadership roles in operations, change capability and competency development, change execution, IT execution, project management office (PMO) development and operations. Michelle holds a Masters in Organizational Behavior from Benedictine University as well as CCMP and Prosci ADKAR change management certifications. Michelle holds a Board position with the ACMP Midwest Chapter.